Tours4Fun  Suddenly Removed the Links.  We Will Update the Site As Quickly as Possible.

How to Reduce the Cost of Your Family Vacation to Disneyland
Disneyland park tickets are expensive.  You're looking at around $100 per person for entrance into the park.  The tour company we recommend provides a $15 coupon off  Disneyland park prices.  The discount adds up when you have three or four family members.  Click here for affordable family vacation tour packages to Disneyland
The chances of getting the park prices lowered significantly is hard to do, but not impossible, we encourage families to save money on the transportation to Disneyland, accommodations, and meals.   You can also get a discount if you have 15 or more visitors from a qualified non-profit organization.  Hint: Coordinating a church Disneyland group, might just work.   You can also check out CityPass.com and get a decent discount.
You know the drill.  The best way to lower the cost of meals AND accommodations is to rent a vacation home.
Families can team up with another family and split the cost of the vacation home.  It helps if you rent a 3 bedroom home and give the kids the master bedroom and parents take bedroom one and two.
Sometimes this works, sometimes not, depends on the personalities of the parents involved.  If grandma and grandpa come along, give them the master bedroom and let them pay a larger share of the cost.
If you're visiting Disneyland, Anaheim, in California, you don't have to stay near the theme park or even in Anaheim. There are buses that depart from the Los Angeles International Airport and the Orange County Airport, as well as bus service between Disneyland and Anaheim area hotels.    Go here to learn more about using public transportation to Disneyland
Parking at Disneyland is NOT cheap.  After the first two hours, the rate can go up to $12 an hour.  Be sure to check out the rates before you decide to drive or rent a car.
You can take food into the Disneyland Park with some limitations.  It may be a good idea to pack a lunch to help reduce the cost.
Everytime you save $10 or $15 here and there, you add to the total amount saved.  It's important to be mindful of your spending when on a vacation.  I know, who am I or anyone to say that to a parent.  Kids have a way of getting the last dollar in your wallet.  They will put you on the hunt for an ATM machine. To save $20 more on accommodations sign-up here, for free, and use this platform when you book your vacation home.
Summary of ways to save money on a trip to Disneyland, Anaheim:
 Try to find and purchase discount tickets for Disneyland before you go.

  Rent a vacation home and prepare most of your meals.

  Pack a lunch

  Use public transportation rather than pay for parking.

  Give your child or children money that they can spend any way they like.  Explain once it's gone, it's gone.

  Find family members or family friends that you can share the cost of the vacation rental.

  Consider becoming a group coordinator for the Disneyland trip.  Save money for yourself and others.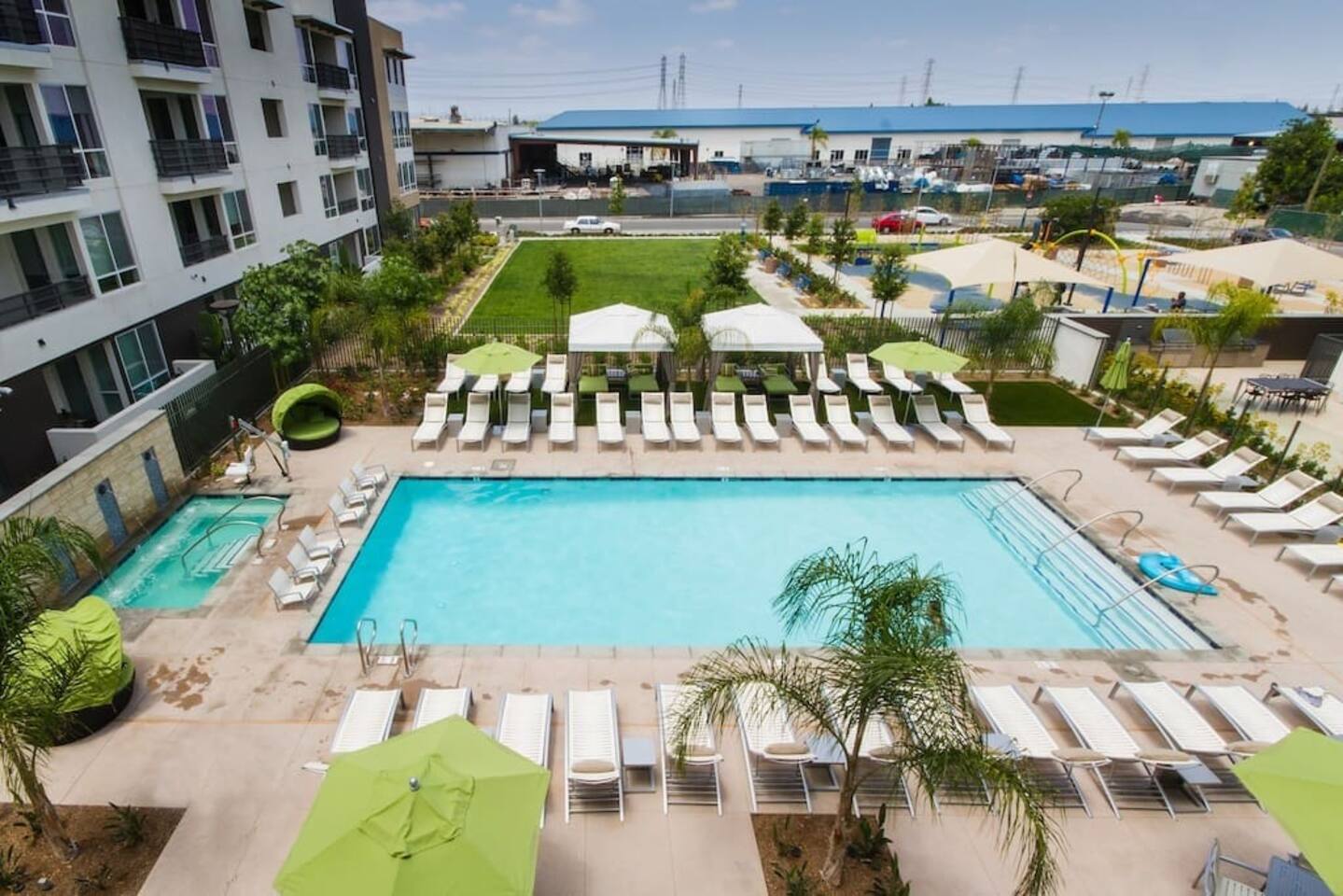 The listings on Airbnb.com will tell you the sleeping arrangments, how many beds and what type of beds, what's included in the rental, check-in time, rules and much more including the security deposit which you won't be charged but a hold may or may not go onto your credit card.
You can read the reviews to get a good idea of the property particulars.
Be sure to understand the location of the property in relation to the places you want to visit.  Also be mindful of public transportation available if you're not driving.
Any time you're dealing with travel, children, and cost of meals, vacation rentals is probably your most affordable option.